Monoliths & Dimensions
Jun 13, 2012
How does one describe the void with sound? Oren Ambarchi, staple of sonic renderers Sunn O))), seems to isolate that definition in his explorative guitar work, a drawn out din. It plumbs the depths of the sonic landscape, and slides comfortably along it's nadir to bring us a form of slow, wailing, soul-reaving music that betrays the tradition of Ambarchi's common collaborators - experimental leviathans like Christian Fennesz, Keiji Haino, and John Zorn and stalwart labels Southern Lord and Touch. This multi-instrumentalist transforms and catapults his worldly guitar sounds into the hum of alien transmissions. In the artist's latest, Audience of One, we're offered the lilting, honeyed tones of tracks like "Salt" that sound like a breezy float down the river Styx or a final, breathless ascension.
Ambarchi performs solo on June 18 with the equally intrepid Mamiffer (featuring a member of ISIS!) and Daniel Menche.
Posted by V
Goodbye, gentle friends
Jun 10, 2012
On Thursday, June 15, we're pairing Brooklyn's exquisitely airy R&B artist How to Dress Well with Portland - but soon to be Brooklyn - based band My Body. The foursome (that features some staples of the Boy Gorilla and Potlatch collectives) lovingly crafted a set of bedroom jams with nostalgic synth lines, and achingly sweet vocal melodies. The sonic space they occupy overlaps the breathy, wistful territory explored by How to Dress Well, navigating the lonely, the lovelorn.
This is your last chance to check out the band before two members make their move to New York, where Jordan and Darren will continue on as My Body, and other members will remain to continue other projects. Here's to hoping their sendoff show is as tender as their music!
Posted by V
CASIOTONE FOR ALL OCCASIONS
Jun 8, 2012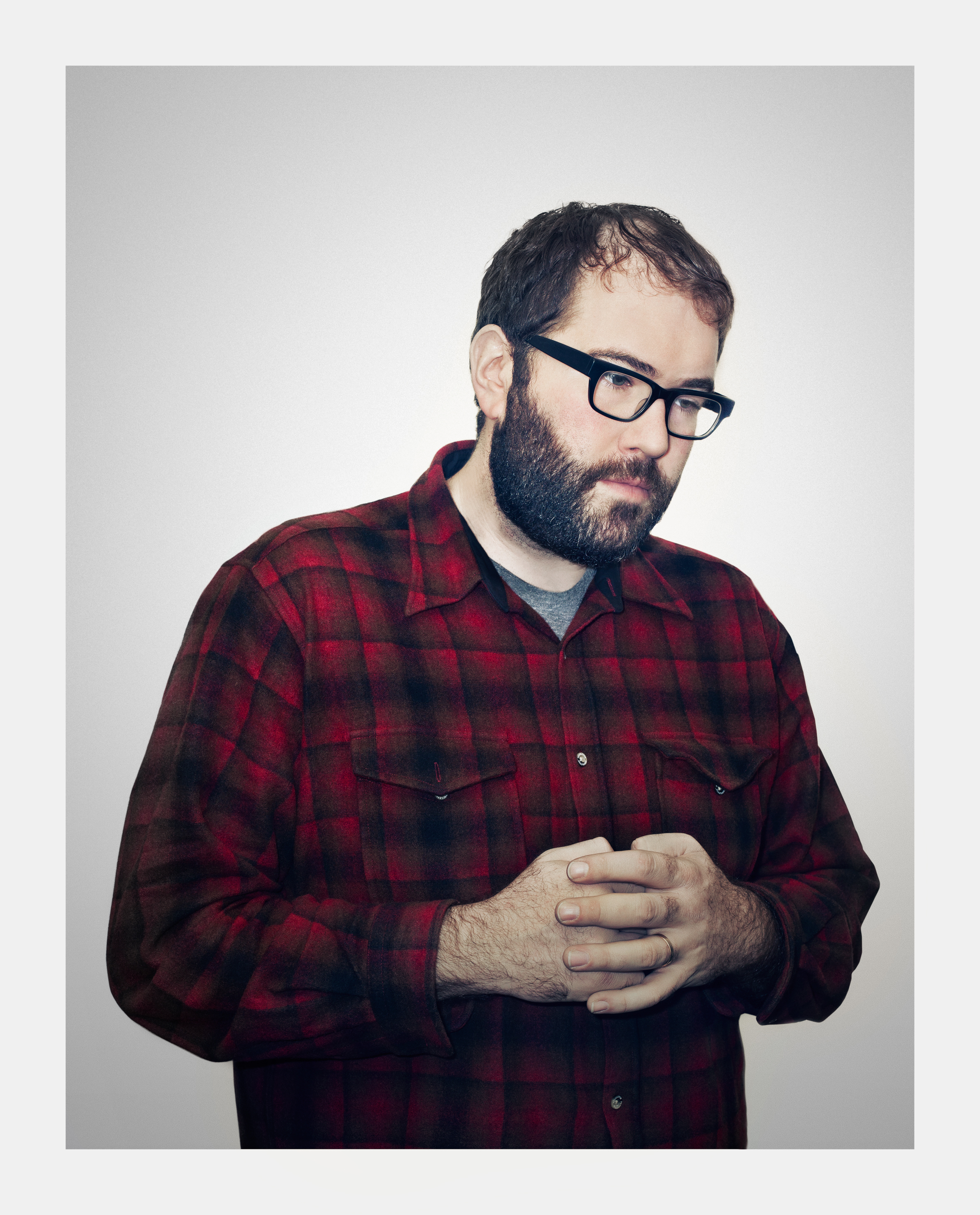 Advance Base's hushed, diary-like delivery and plaintive, homespun feel recall Ashworth's earlier work under the moniker Casiotone for the Painfully Alone; however, the sound of A Shut-In's Prayer, his new project's debut album, feels more sophisticated and, decidedly, less lonely. Instead of retreating to the solace of the solitude of the bedroom, Ashworth now uses the sometimes-cloistered, half-private space to flesh out the future of adulthood and reflect on the now-distant past. "Meg went crazy, we lost touch, I don't think of her that much," Ashworth sings on the surprisingly subdued "Riot Grrrls." "I've got kids of my own, the oldest half grown." Rather than retreating to and reliving the drama of the neverland of youth, Ashworth takes with him the sounds he cultivated as a young man and uses them as a guide and sometimes as a crutch though shifting challenges of growing up and having a family of your own.
Stream Advance Base's debut album A Shut-In's Prayer below:
Advance Base plays tomorrow night with Key Losers. IMPORTANT: THIS IS AN EARLY SHOW. DOORS @ 8, SHOW OVER BY 10. GET HERE EARLY!
Posted by MA
Luaka Bopper
Jun 8, 2012
Steve Marion has in his hands the ability to transfer sunshine into song. You might know him better as Delicate Steve, guitar hero of David Byrne's world music imprint, Luaka Bop. His infectious, happy songs that borrow from a wide swath of acts like Ravi Shankar, Sly & the Family Stone, Vampire Weekend and other musicians of the ecstatic tradition. Not one to take the traditional route, his bright music has mades its way into the boroughs of New York City in a creative campaign for his latest album, Positive Force, due out on July 10.
Nestled among the bustling streets of Manhattan and Brooklyn, ten playbutton devices hid for a few days in early June on benches, swings, bridges and railings for scavenger hunting curious listeners or serendipitous stumble upons. A nice little reminder to stop and take in your surroundings, and who wouldn't want to take in a nice New York summer day with such an exhuberant soundtrack?
Delicate Steve joins us on Saturday, June 30, with support from Adventures with Might! Tickets are avaiable through Brown Paper Tickets and Stranger Tickets.
Posted by V
Holocene Turns 9!
Jun 3, 2012
This week, we celebrate 9 years of dancing, rocking, rolling and memory-making through the unifying language of music. Holocene's near-decade run as a venue for exciting acts culminates on June 6 with a lineup of some of our favorite performers, old and new. We caught up with a couple of Wednesday night's acts for some of their favorite moments at Holocene:
Luke Wyland (AU):
So despite working here for the past year (which has certainly provided me with many unforgettable memories - some I'd like to keep, others not so much), I'd say my favorite performance here was for our album release show back in 2008. I was lucky enough to amass 20 of my good friends to sing and play percussion [picture from the show above!]. We quickly realized we all couldn't fit on the stage so had them all in the crowd facing us with a mic pointed out and the percussion littered across the front of the stage. Hard to go wrong with that equation really and wound of being one of the best shows of my life.

In general Holocene quickly became my home base in Portland ever since I first started performing here back in 2007. Feel real lucky to have been welcomed into it's fold.

So to many more years to come. Happy Anniversary!
Bobby Smith (Sex Life DJs):
New Year's was too hot to handle. I felt like I was at some 1979 disco version of the Whiskey and Sex Life was The Germs. We played on the floor, the crowd was almost too ecstatic. My synthesizers were dripping with drinks and sweat. I had to hold 'em in place while playing so they wouldn't get knocked over. We were so vulnerable! Holocene gets hyphy like that sometimes. It was a weird pleasure.
Bobby was also kind enough to put together a teaser mix, a preview of good things to come for his Sex Life DJ set this Wednesday:
Posted by V
POWER PUNX
May 29, 2012


Portland synth-pop (soon-to-be) giants Anne are releasing a new 7" on Run For Cover called "Power Exchange" and to celebrate that release they're playing a free show at Holocene on June 3rd (with support from Your Rival & Industrial Park). I caught up with Anne frontman David Lindell recently and asked him a few questions. Check out his thoughts on focusing the band's sound, Drake, and how Anne aligns their chi before a big show. "Power Exchange" is streaming on the CMJ site, make sure to check it out!

You're putting out a new 7" on Run For Cover. How did you guys get hooked up?

- In an old band of mine I toured with one of the bands on Jeff's label. He was on the tour at the time too so we became friends, and stayed in touch throughout of the years. He is a big fan of the band, and though his label works with many artists that are doing a different thing than us he works really hard and it's always great to surround yourself with people that care about what you are doing.

"Power Exchange" is your second release in the last 12 months. How has your sound and approach shifted since putting out Dream Punx on A389 last year?

- Dream punx was not a proper LP, it was a collection of our demo material and our mixtapeone release, as well as some songs that were meant for a 7" that never saw the light of day. It was never all written for one release in mind. We were also finding our footing and went through some member change ups through all of that. While the power exchange 7" and the other songs we recorded at the time for our upcoming split 7" with whirr I felt was more focused. We were learning what works for us, what works better live. One of my big concerns is how things translate live, since we do a lot of our writing in our recording process. I felt some of the older material just never worked well live.

Journalists seem to love comparing you guys to the Cure, but I don't get it. Especially on the new song, I hear a kind of grand, stadium-in-the-desert-beneath-the-stars kind of feel. If you were me and writing an article on the new 7", what bands would you tap as points of inspiration?

- Oh, I have no idea. People always ask us things similar to this. Honestly, I don't listen to that much music that directly relates to what we play. I mean, at this point in my life I just listen to drake all the time. Though that does not really have anything to do with whats happening in Anne. My hope is to just be a good songwriter, when that's the case you can wrap any sort of aesthetic up in it and it will always work. I do try to make our new stuff lyrically less "dreamy". I find many bands that have a similar aesthetic to us to have lyrical content thats terminally uninspiring. I would love the band to sound really accessible while at the same being really harsh, at least thematically.

Willamette Week described you guys as "music for fetal positions" in their review of Dream Punx in November, but I hear you guys more as the soundtrack to a blossoming, a blooming into one's own sorrow and happiness. What situations do you feel your music is made for?

- haha, I don't know. I suppose as an artist you just do whatever makes sense and other people start to construct the situation in which your music is important to them.

Do you guys have any quirky pre-show rituals? A shot of Jameson? A group hug? How do y'all get amped before going on stage?

- We all center our chi by verbally abusing our drummer Jared. That happens before, after, and sometimes during our shows.
Posted by MA
← more recent entries
older entries →