Forces at Work: Visual Artist Jon Timm
Jun 22, 2016
If you're not familiar with Party Boyz, get excited for their Sadie Hawkinz dance tomorrow night. The two girls behind the local Portland music podcast have curated an evening with prizes, a kissing booth, and music from Minden, Animal Eyes, and Boone Howard. We chatted with with John Timm, who crafts trippy and otherworldly visuals. Working with local artists like Dreckig, Minden, Fog Father, No La La and more, Timm takes live elements and mixes it with glitched out clips. Catch him at the doing his thing at the dance this Thursday!
How did you start doing visual work?
I have always experimented with VHS and videos and love to make weird home movies. I really like strange and interesting footage and find myself drawn to other interesting visuals. I found a new interest in glitch videos and analog equipment and had recently purchased a Tachyon+ glitchbox from Logan Owlbeemoth. That is a circuit-bent device used to alter video signals which adds color, static, or other odd blips to source materials. I posted a few video projects on Instagram and was approached by the band Talkative to run their visuals for the night. I thought the projections added a lot to the show and that it had potential to turn into something more. I started with a really simple set-up of just a VCR and glitchbox and grew into more equipment later.
Do you have a background in film or photography?
Officially no. But I have always had an interest in VHS since childhood and it has been a source of inspiration for me. I used to make movies, phone recordings, put security cameras in the bushes at home, things like that. I like to work with old equipment and bounce things around from one medium to another.
I do have a background in music though, as I have my own band, Bleach Blonde Dudes. I think it gives me perspective and helps me appreciate each band's style. I think of myself kind of like a "light-synthesizer" player. I do a lot of live effects and change colors and glitches to the beat. I try to sense what the band is doing and match my visual performance to their music and vibe.
Timm's video for Mermaid in China's song "A Stroll Through Callow Bay"
For anyone who hasn't seen your visuals, what are trying to capture or embody?
My aim is to make everything more interesting and enhance the music. I often use images that I think are interesting or beautiful. Mermaids swimming over the moon. Squids in space. Owls in flight. Technicolor men on fire. Lava lamps and beach parties. I want to capture bright colors and the movement of the band.  I now use a VHS camera to film bands while they perform and combine the live footage with prepared materials. The band is the center of the visuals and their performance really makes everything come to life. It's spontaneous live collaboration.
Where do you draw inspiration from?
The bands and the artists I work with are my inspiration. Their music becomes my focus for selecting videos to alter and in what way.  I want the projections to complement and enhance their performance to create a high-production, low-fi look that makes a small venue appear like a stadium.
What is your set up for your visual shows?
I run a DVD player of mashed up source material edited on my computer into the Tachyon+ glitchbox. The glitchbox is plugged into a 90's Panasonic video mixer. Plugged into the second channel of the mixer is my VHS camera; I'm able to Chroma Key the shadows into different colors and flash it to the beats. The video mixer combines the signals of the VHS camera with the glitched DVD; You're able to see them overlaid and interacting. When I film the band and get close up shots of their instruments in psychedelic technovision; it creates an interactive light show that's highly improvised. I have a completely freestanding setup; I have all my own gear, tripods, tables and a projector. The only thing I require to run my interactive light show is one power outlet and a performer.
What kind of tools/tech do you use?
My source material is made digitally on computers but once it's burned onto a  DVD the live performance is in analog world. The tool/technique that I use most live is video feedback. When you're filming the stage and project what you're filming on the stage again you get multiple images going out forever. It's the same thing when you film a television with a video camera and you get an infinite light tunnel; flashing trippy visual spirals. That looks even more extreme and stunning on a live band!
Posted by EV
Portland Pride Preview!
Jun 15, 2016
Pride is here! We've rounded up all our parties that celebrate our amazing LGBTQ community. Starting this Thursday (6/16) and spanning to the end of the month. We've teamed up with some of Portland's best to bring an absolutely thrilling few weeks. These parties push the edges and encourage everyone to come as their true selves. Come dance with us!
3-2-1 Launch, A Pride Kick Off Party! (Thursday - 6/16)
Taking you into the newest gaylaxy, our friends from Hard Yes are ready for an out of this world party. This intergaylactic dance party features live music from Du Og Meg, Portland based future and punk house sounds with pop and RnB elements.
SF based DJ 1(A) AKA Gheno Aviance joins with what is best described as deep garage tech. With 22 years of making music, Gheno has a vast musical journey from coast to coast, and totally ready to DJ us into the next gaylaxy. As always, DJ Sappho will be guiding our spacecraft. Kick off this weekend right and head straight into the next stratosphere. Dress like the space queen from your home planet and get ready to launch into Pride!
Playground Pride PDX with Lady Miss Kier (Deee-Lite) (Saturday - 6/18)
Playground is the party for all the house heads, club kids, the freaks and nerds. It is for everyone who is ready to check their ego at the door and just dance. It is all about the music, and making the dance floor your playground. It is perfectly fitting that they are bringing Lady Miss Kier, who has been a pioneer for female DJs and positivity in the dance community. Creating international dance hits like "Groove Is in the House", "Good Beat", and "Power of Love", Lady Miss Kier has been firing up dance floors for decades. Plus DJ Sappho and David Sylvester join.
Rice, Beans, and Collard Greens (Wednesday - 6/29)
Taking place in just a few weeks, Rice, Beans, and Collard Greens is an ALL AGES dance party. Pride isn't just one week, or one month, so we're happy to spread these events out. This is an LGBTQ space that celebrates people of color. Friends and family are encouraged to come! Hosted by Basic Rights Oregon alongside many Portland Pride organizations (Asian Pacific Islander, Portland Black Pride, Latino Gay, and Two Spirit Society) the party will feature DJ sets by II Trill and Casual Aztec. Drinks will be served to those 21 and over, and it will be all ages until 10PM.
Posted by EV
Forces at Work: Matt Singer, Music Editor at Willamette Week
Jun 8, 2016
We love music, and as Portlanders know, there is something entirely magical about having access to a diverse and plentiful music scene. From psych rock to hip hop to folk, there is no shortage of creative energy in this city. The long history of DIY culture has given birth to a new era of Portland that still carries the inventive and nerdy spirit we love. In this edition of Forces at Work, we chatted with Matt Singer, music editor at Willamette Week, about the Portland music scene. Thursday night, Willamette Week is showcasing three local acts in the second edition of Pulse, a celebration of Portland sounds. This week's features amazing hip hop artist The Last Artful Dodgr, electronic duo Pleasure Curses, and the collaborative work of local rappers Ripley Snell and Grape God under the name Wine + Coffee. It is free to the public, so don't miss out on this display of local talent.
What was the first band you were obsessed with?
Although I was a burgeoning punk kid growing up in a Southern California beach town, the first band I ever went totally nuts for was Nine Inch Nails. I bought Pretty Hate Machine, Broken and The Downward Spiral on cassette with birthday money when I was around 12 or 13, all on the same day, and from there it was on. I gradually acquired every single, which they made deliciously collectible by labeling as a series of numbered "Halos." I had five shirts that I cycled through the full school week. I printed off a NIN FAQ from an early fan site—my family had the internet pretty early on—and memorized every weird little bit of trivia. To this day, I don't really know what obsessed me. I was a fairly happy kid not even in my angsty teen years yet, and a couple years later I'd be super into ska. Being a kid is weird. (And if you'd like to know more about my Nine Inch Nails obsession—and see a photo of me with my horrible 6th-grade mustache—I wrote about it in a little more detail a couple years ago: .)
How long have you been a part of the Portland music scene? What do you love about it?
I moved here in October 2008 from Oxnard, California, and started freelancing for Willamette Week right away—I applied for the Music Editor job back then and it ended up going to Casey Jarman, but I got far enough in the process to establish a relationship with the paper—so I suppose that's when I got involved in the local scene.
I think what I love about the scene here is just how enthusiastic people are about it, and how it becomes a lifestyle for certain people. I remember going to PDX Pop Now for the first time and being blown away with how kids were going for these totally homegrown acts. I think that enthusiasm has waned slightly over the last seven years, which is probably a byproduct of the shifting economic reality in Portland more than anything else, but that just makes the dedication of folks like Bim Ditson, who are at shows every damn night, even more impressive.
I'm also super into what I call the "pre history" of Portland—basically, everything that was going on in the years before the rest of the country started paying any attention to the city, when it was a truly DIY community doing shit just to do it. And I'm not just talking about the Satyricon-era punk scene—the jazz, R&B and country scenes going back decades all have this rich history that really hasn't been mined in full yet. As a person who enjoys telling other people's stories, that really compels me.
How do you see the scene growing, changing, pushing the edges?
By far the most interesting thing to observe since I've been in my position is the in-roads hip-hop has made toward integrating into the scene as a whole. I still don't think it's been embraced to the degree that it should—same goes for electronic music—but it's probably not long until that's forced to change, thanks to folks like EYRST, Dropping Gems, etc.
As a music editor, what kind of music do you try to feature?
I try to leave nothing out (on purpose, anyway), though it's true that I have certain biases. I made a concerted effort early on to try and feature more hip-hop and electronic music, because those are the sounds that are dictating the future of music on the whole and have historically been pushed to the margins here. But I still love crazy punk bands and anyone doing stuff that's intense and weird and (hopefully) funky. Overall, though, I try not to let my personal taste dictate what gets featured into the section. I try to read what the scene is excited about, or what they should be excited about, and show that to the reader.
What excites you about each of these artists being showcased at Pulse?
I truly believe the Last Artful Dodgr is the most exciting artist in Portland, period, and that she'll be the person from the hip-hop scene that finally breaks through nationally. I only recently got introduced to Pleasure Curses but they hark back to a time when bands like Glass Candy, Chromatics and Yacht were making coolly dark and/or quirky electropop and were some of the most interesting bands in the city, something I didn't realize I was kind of nostalgic for until I heard them. And I actually haven't heard Wine and Coffee yet, but there are truly no other artists in this city, rap or otherwise, pushing genre boundaries like Grape God and Ripley Snell, so I'm as excited to check them out as anyone.
Posted by EV
Band Crush: Alia Zinn / Blossom / Karma Rivera / Vytell
May 25, 2016
We Take Holocene is curated by Glenn Waco, a rapper and activist. Longtime Portlander, he dipped down to Southern California several months ago with partner in crime, Alia Zin, to start a total West Coast takeover. Back for a quick visit in Portland, he has gathered together some of the best and underrated hip hop artists in town. Featuring Alia Zin, Blossom, Karma Rivera, and Vytell, tonight's show is a gathering of female talent. This is the third edition of a Waco + Holocene night, and is perhaps the most interesting and challenging to the Portland hip hop scene.
Nothing has been better noted than how hip hop keeps getting edged out of venues, with places being shut down and ticketed over the years. But the type of energy which Waco has poured into the scene happened with far less note. Battling against the forces creating the New Portland, he started to curate shows that reminded everyone that hip hop is here and it cannot be pushed out. So it only makes sense that this all female night would happen, to make everyone recognize talent that is often unheard, hyper sexualized, or ignored because of gender labels.
Tonight, Waco plans to take a backseat and let these women do their thing. The four of them have performed together throughout the years, most notably at The Thesis show last summer (a hip hop monthly curated by We Out Here Magazine // KPSU and hosted at Kelly's Olympian) and a cypher organized by Vytell herself. Each artist holds down different corners of the future of hip hop. With Blossom's well known soulful jazz, Zin's witchy and aware storytelling, Rivera's no nonsense bad girl attitude and big bars, and Vytell's breezy and coy lines, this night is bound to be a night of magic.
Posted by EV
Band Crush: PWRHAUS
May 18, 2016
PWRHAUS is a well kept Portland secret. Creating ethereal dreampop from his North Portland basement, Tonality Star is a mysterious music machine. Together with his band, which includes a rotating cast of characters, he composes and creates lush and magnetic sounds. Tonight, they are celebrating the release of their brand new album. It will be played live and in full, and true to Tonality Star's mysterious ways - it is full of surprises. A multimedia project, this new album is part of the great collaborative energy of Portland music. Something you have to see to understand.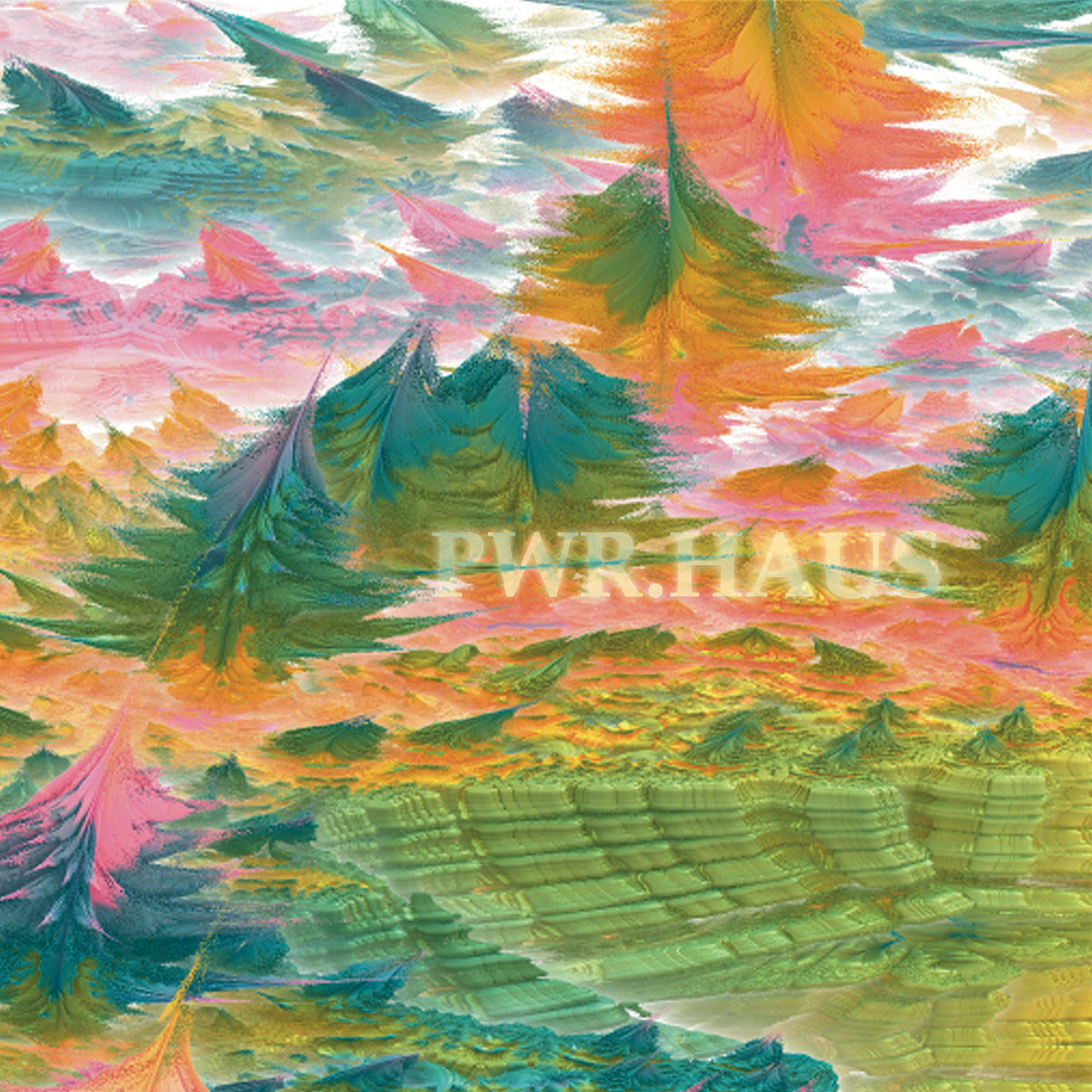 What do you think is happening in dreams?
In dreams... are we living the rest of our lives... somewhere else?
What are your favorite/least favorite sounds? (rain, nails on chalkboard, etc.)
I love the sound of this town at night, after it rains, riding through the streets...
How old were you when first started making music? Who was the first artist that really inspired you?
I started music early. My Pops is a really great classical pianist. He doesn't perform, but he still sends me tapes of him playing. He is my biggest influence... he was always so cool when I was a kid about just letting me get into whatever kind of music I wanted. The first album I was ever super stoked on was Thriller! I had a sparkly glove and sparkly socks and a jacket and everything! My mom loved to dress me up when I was little. Once she dressed me up as a hamburger in a 4th of July parade! It was a good time. Wish I still had that outfit... I'd wear it on Wednesday.
What is your writing process like?
My writing process is mostly free form in the moment... then I go back to excavate later.
What are you excited for everyone to see at Wednesday's show?
I'm most excited to share the portion of the set that will be accompanied by visuals!
This new record will have a movie that goes along with it... over the course of 20 minutes or so...
It's something a lot of good buds have helped me manifest... one of the most collaborative projects I've done in a long long time. We'll release these videos in the coming weeks/months so people can see the whole story… I'm really honored to work with so many kind, inspired, giving and talented people, who wanted to help me bring this idea to life. This project is very D.I.Y. and full of freedom!!!
Do you have any magical secret spots in Portland?
I do have some magical spots... but ya know... they're secrets.
Posted by EV
Forces at Work: PDX Pop Artistic Director Meagan Ruyle
May 11, 2016
PDX Pop Now! started as a DIY listserv in 1998, not even hitting it's current form as a music festival until 2004. Steered by a board of directors and over 200 volunteers, PDX Pop works to preserve and celebrate Portland based music. The donation of time and resources by the community is what makes this amazing festival possible. It takes place each summer, this year on July 22nd-24th, with a compilation release in late spring. The compilation celebrates each corner of the Portland scene, from Hayley Heynderickx to Tribe Mars to Ice Queens, it is delicate, joyful, and wondrous. This Sunday, they are releasing the compilation at Holocene with bands The Months, Minders, and Kulululu. Copies of the compilation will be available at the show.

We chatted with Meagan Ruyle from PDX Pop Now! about her role and the importance of local music.
What is your role at PDX Pop?
I am the Artistic Director so I oversee the Artistic Department. We are responsible for booking the festival and putting out the compilation.
How do you guys go about planning the festival? What are some of the challenges you face?
The festival is booked by a committee of volunteers that begins meeting in January. We start by brainstorming bands and then dividing into genres. Each week we're assigned a genre or two. We listen to every band we can think of in that genre (they are very, very broad genres!), then we vote, then we come to our meetings and discuss the results and make our final picks. This system can be a bit time consuming, but it''s a really cool way to get a diverse set of people in the community involved.
Some challenges we face are making the schedule! We end up with 42 bands that range from electronic, to jazz, to metal, to hip hop. We want to mix the genres up in scheduling so audiences get to listen to bands they may not have come for specifically. We try to avoid having a "metal night", or a "hip hop night"....and try to keep the schedule a reflection of diverse the lineup is...but we still want the day to flow nicely energy wise. This can be hard though with 42 different bands and their personal schedules.
What is the craziest thing you've seen at PDX Pop?
Hmmm.... I haven't seen anything too bonkers..but one of my favorite moments from last year was when we randomly had a mini-monsoon in the middle of the day. Vice Device had just started playing and it was absolutely pouring, but since we are under a bridge they were able to still play. Vice Device already have such an intense stage presence, but that paired with a huge rainstorm and being under the bridge kinda made it one of the most magical moments I can remember in my 4 years working with the festival!
What makes the Portland scene so special?
So many bands! So many sounds! If you want to see any type of music, you pretty much can. I find myself going 'Hmmm I don't know which show to go to! There are so many!" and it's like a Monday night.
Who are you the most excited for this year?
Eeek! We haven't announced our lineup yet so I can't say!
BUT! I can say that I am super excited bout the compilation this year and who is on that! Some of my favorite tracks from it are Wave Action, Gaythiest, Smoke Rings, The Last Artful, DODGR, and Laura Palmer's Death Parade. The party is going to have The Minders, Months and Kulululu, who are all featured on the comp and have fantastic tracks! I'm very excited!
What inspires you in terms of creativity and innovation? Do you look to other festivals for inspiration?
Not to sound like a great big cheese ball...but just going out and experiencing music in Portland is pretty inspirational. I'm constantly seeing new bands and being like "oh they would be so great for the festival!" It's really cool to see a band, be blown away and totally excited about them, book them for the festival, then see them play for a new audience and maybe get some new attention and fans. I love hearing about people finding new bands through PPN.
We don't really look too much to other festivals because we are kinda the opposite of many. We are 100% local, free and run by all volunteers. This might give us some challenges along the way, but I think it's what makes us special!
Posted by EV
older entries →