Preview: Nao live at Holocene 9.25
Sep 21, 2016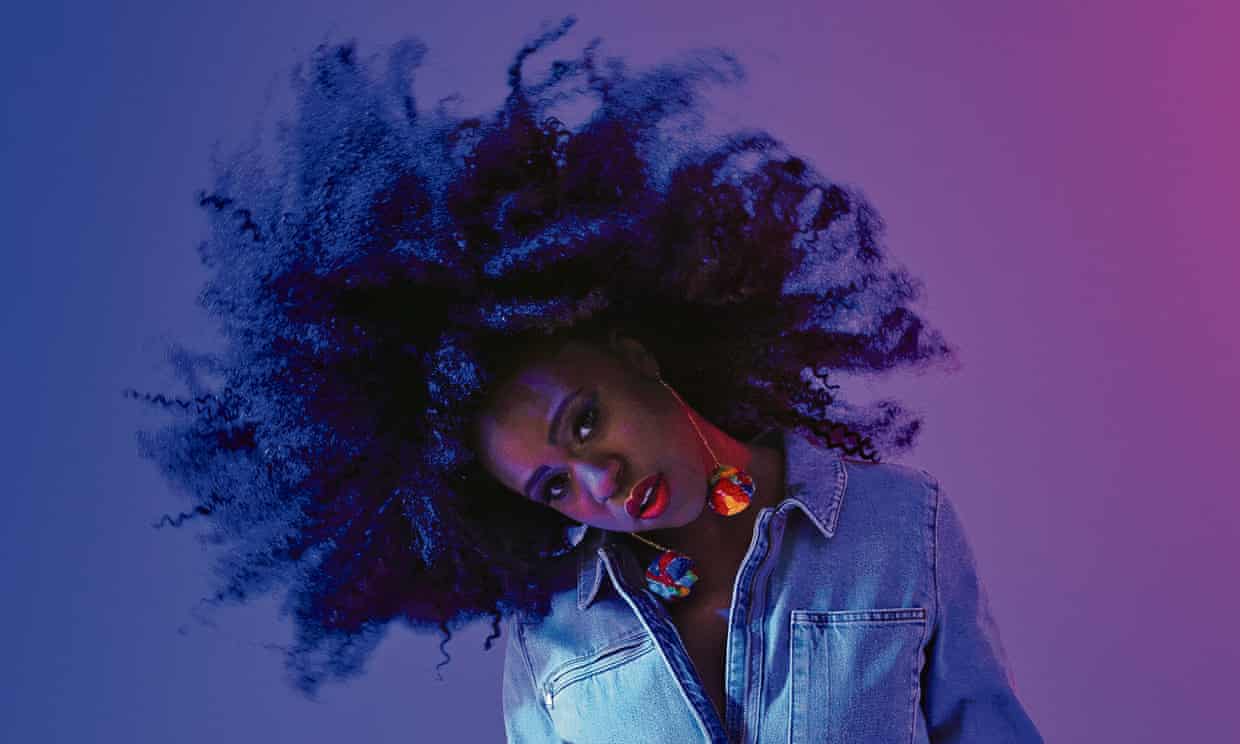 Riding at the crest of the modern RnB-pop wave, London-based singer Nao manages to blend 70s and 90s era funk, timeless soul, futuristic production, and nimble, featherlight vocals on her debut full length For All We Know, released 7/29 on RCA and Little Tokyo records. At 18-tracks with a runtime of 54 minutes, For All We Know is nothing short of a musical odyssey, exploring the singers intimate perspectives on various relationships - from friendships, to lovers to past versions of herself - in a candy-sweet package of heartfelt ballads that she self-describes as "wonky funk."
See Nao live Sunday night (9/25) at Holocene for her PDX debut with support from the Chicago-based 19-year old rapper/producer prodigy, Kweku Collins. There are still a few pre-sale tickets left, but get yours (here) asap before the show sells out and you have to wait for her next tour to bring her back across the Atlantic.
Watch Nao's video for her tune "Girlfriend" and just try not to fall in love with this rising star.
Posted by TL
Preview: WL + Johanna Warren Double Release Celebration
Sep 14, 2016
Two of portland's most laudable and unique musical acts, WL and Johanna Warren, will share Holocene's stage Wednesday night (9/21) for a double release extravaganza.
Headlining the night, ambient experimentalists WL will unveil a brand new video for the tune "Mercury," which will be the fifth ocular presentation from their forthcoming visual album Light Years, out October 28 on XRAY Records. Judging from the diversely creative mastery presented in the four previously debuted videos from Light Years, it's safe to assume their new video will be crafted with similar artistic intellect, intertwining lyrical themes with both physical and otherworldly representations.
Back with her third full-length offering, ethereal singer-songwriter Johanna Warren will celebrate the release of Gemini I, which is the first half of a set of "twin" albums that explore both the blessings and curses of romantic love. This will also be Warren's first release on her own newly formed label, Spirit House Records, a femme-powered label with the aim to elevate femme, queer and non-binary voices in a male dominated industry - a mission that we can (and should) all get behind. The first single to debut from Gemini I, "Hungry Ghost" earned itself the title of Best Song of the Week from Stereogum last month, and the second single, "circlenot astraight," which premiered on Consequence of Sound is said to have been co-written by a ghost which she had an encounter with. We could not be more thrilled to hear the album in it's entirety.
Join us on 9/21 for this important celebration of Portland music. Joining WL and Johanna Warren for the night are Ilyas Ahmed + Jonathan Sielaff (of Golden Retriever / Dreamboat), dance by Kya Bliss and DJ Jen-O (Strange Babes / The Ghost Ease).
Posted by TL
Preview: Xenia Rubinos at Holocene 9.14
Sep 7, 2016
Born and raised in the US of a Puerto Rican mother and Cuban father, Brooklyn-based Xenia Rubinos is redefining the Latino American experience, and what it means to be a person of color in America, at least musically, on her latest album Black Terry Cat. Released this past June on Anti/Epitaph Recoreds, Rubinos' genre defying sonic explorations blend elements of Jazz, Hip Hop and Synth Pop with distinctive soulful/R&B vocals delivering playfully poignant, politically-charged stream of consciousness lyrics.
Rubinos pokes fun at the undervaluation of brown-skinned people who are typically the ones cooking our food, cleaning our houses and taking care of our elderly, on the track "Mexican Chef," rapping "brown cleans your house, brown takes the trash, brown even wipes your grandaddy's ass." On "I Won't Say" she recites lines from Abbey Lincoln's 1966 essay "Who Will Revere the Black Woman," associating it to her own similar experiences. Admittedly her favorite song on the album, "You See Them" is also perhaps the most experimental of the 14 total tracks, dipping in and out of various unique sections, from upbeat, dance-y drums and organ, to a vocal breakdown, chanting "you know where to put the brown girl when she's fuckin' it up / where you going to put the brown girl now she's tearin' it up?"
Through the interplay of musical stylings and lyrical contemplations about the greater diaspora of Americans of color, Xenia Rubinos breaks down the confines of Latin music generalizations, and creates a completely new genre for the first generation Afro-Latina to tell their story.
Catch Xenia Rubinos live at Holocene on Wednesday, September 14, with support from the always terrific Blossom and Tay Sean.
Posted by TL
Preview: Tender Age at Holocene 9.1
Aug 31, 2016
With their latest EP Disappear Here, Tender Age wants listeners to strap into their headphones and melt into a pile of nothingness. And with their particularly nostalgic brand of dark experimentation in post-punk/noise-rock - channeling the likes of Sonic Youth and My Bloody Valentine - it's hard to think of a more appropriate metaphysical or psychedelic reaction to listening to the album.
The EP contains three new original tracks and two wildly experimental iterations of classic pop songs, skewed through the fuzzed-out and warped lens of Tender Age's unique blend of dream-pop/noise/shoegaze sounds. Out on SINIS Recordings, the physical release of Disappear Here was done so in boutique fashion. First in an extremely limited edition of 25 copies, each with unique, handmade cover art which has completely sold out. Then in a second limited "tour" edition of 75 - with only 25 made available online that are already sold out, and 50 sold exclusively on tour, in a limited distribution of 2 copies each night.
On Thursday night (9.1), Tender Age will close out a 23-date National tour with a homecoming performance at Holocene that will also serve as a vinyl release celebration (if you could be so lucky to get your hands on one of the last available copies). In true welcome-home fashion, they'll be joined by homies and fellow Portland lo-fi experimentalists Soft Kill, Haste (who will also be celebrating the release of a brand new single and kicking off their own tour) and Warm Hands.
Posted by TL
Single Premiere: Seance Crasher "You Don't Waste My Time"
Aug 24, 2016
Before taking on the alias of Seance Crasher in 2013, Portland songwriter Kevin Rafn sharpened his teeth playing with various local indie bands, perhaps the most notable being Wampire. In the three years since then, he's released 4 EPs of off-kilter analog bedroom pop that are equally as catchy as they are bizarre. Rafn has also recruited a full live band to play with, including his older brother and fellow alt pop songsmith Daniel Rafn. On August 31 at Holocene, Seance Crasher will celebrate the release their first full length album, Basement Behavior, produced and engineered in part by the illustrious Riley Geare, and released on Warble Records. Ahead of that release, Holocene is pleased to premiere the track "You Don't Waste My Time."
We spoke with Kevin about the new album, working with his brother and Geare, and what music is currently on his playlist.
Both you and your brother Daniel have long been musical souls. Do you come from a musical family, or what's helped influence the creative drive of the brothers-Rafn?
We do come from a musical family. My Dad played guitar, Mom was always involved in choir and musicals. Moody Blues, Wings and The Carpenters were on heavy rotation in our home. As kids we all had pretty active imaginations and were very much convinced we'd be visual artists but making a leap into music as a teen was both shrewd and tidy.
Is it difficult writing and performing music with your brother? Is there ever any kind of sibling rivalry at play?
Maturity reigns. There's no rivalry anymore. We've worked in each other's bands for a while and I usually seek his advice on arrangements when we're playing live. It's easy for us to critique each other without fine china flying across the room.
Basement Behavior was co-produced by Riley Geare. Was this your first recording project working with someone outside of the group, and how did that affect the way the album took shape?
Not the first. Jeremy Wilson (Dharma Bums) engineered and co-produced my last EP. Riley was a huge part of Basement Behavior. He played the drums and mixed it too so his sonic stamp looms large over the material. He did a great job.
OPB reports that you're already halfway done with a follow up record. Are you working with Riley on that one as well? Is there a timeframe in mind for that release and what kind of nuances should listeners expect to hear between the two albums?
I was halfway done but I've written a bunch of new songs that I want to include so now I'm 1/32nd done. Riley is not involved yet. TBD. Listeners can expect something that sounds nonchalant, sparse, un-fussed over and very guitar driven. At least that's what I'm expecting. We may both yet be surprised.
Any tour plans on the horizon?
Not at this time.
If you were to hit the road, what are a few songs that would definitely make the tour-van playlist?
Glad you asked!
Todd Rundgren – 'Useless Begging'
Prince – 'Damn U'
Taco – 'I Should Care'
Isley Brothers – 'Contagious'
Daniel and I are both huge Isley Brothers fans and have been ever since we saw the music video for 'Contagious' on BET the summer of '01. We still have all the lyrics memorized but it gets tricky in the middle when one of us has to do the parts of the woman and R. Kelly while the other pretends to be Ron Isley. I also have a replica of the fuzz pedal used in 'That Lady, Pts. 1 & 2' that I'm just in love with. I use it on our closing track 'You Don't Waste My Time'.
Posted by TL
Forces At Work: Renee Young, FRENDS Headphones
Aug 17, 2016
Want to listen to your music on the go without sacrificing your immaculate style? Sign up for our newsletter for a chance to win a gorgeous pair of FRENDS headphones!
Realizing a disconnect between fashion and function in the world of headphones, former professional snowboarder Keir Dillon founded FRENDS in 2011. With today's woman in mind, Dillon reverse engineered everything about the traditional headphone, creating an accessory unlike any other that fuses aesthetic and sound quality. And having been brandished by the likes of Britney Spears, Jessica Alba, Rihanna and Snoop Dogg, it's safe to say they're catching on. We chatted with FRENDS' Global Marketing Director, Renee Young, about the mission and future of the company and what's currently on her playlist.
What has been the mission of the company and where are things headed?
Through electronic accessories, FRENDS connects and collaborates with our community to foster creative empowerment. By breaking the conventions of personal audio products, FRENDS creates purpose-driven and highly coveted everyday sound tools that defy the expectations of function, versatility, and style. FRENDS will continue to create products that seamlessly connect and solve the problems of our ever-changing global landscape. FRENDS is constantly innovating our products and we can't wait to bring you our Audio Jewelry Collection!
What is your role with the FRENDS brand and company?
I head up the marketing and partnerships within the company, but since we are only 4 people in our office, I wear many hats!
What most excites you about your job?
My favorite part of my job is that I get to meet new people, interact with our community, and be creative. Work isn't really work because I have fun with it.
We see that your headphones have been on Rihanna, Jessica Alba, Britney Spears and even Snoop Dogg! Who would be your dream set of ears to place a pair of FRENDS?
I would love to be able to work with Beyonce, Lady Gaga, and CL. These women are all music icons of mine who also have incredible and distinct styles. Can you imagine a custom headphone made for each one of them?!
Fashion and Music are a pair for the ages, and FRENDS has done many killer fashion collaborations. Right now, who or what inspires you in the current fashion landscape?
I always love designers who are not afraid to have a point of view that might be a bit different but when you wear their clothes, you feel confident. My favorites are Alexander McQueen and Jeremy Scott.
Your company recently showcased on SHARK TANK! That is exciting, how was the experience for FRENDS?
The experience was both humbling and eye opening. It helped us immensely to receive some tough criticism as it gave us ways to strengthen our business.

Last but never least, what is on your current playlist?
Claude Von Stroke "Aundy"
Maya Jane Coles "Everything"
Kungs vs. Cookin' on 3 Burners "This girl"
And I love this oldie – Miley's "We Can't Stop"
Posted by TL
older entries →