Band Crush: Alia Zinn / Blossom / Karma Rivera / Vytell
May 25, 2016
We Take Holocene is curated by Glenn Waco, a rapper and activist. Longtime Portlander, he dipped down to Southern California several months ago with partner in crime, Alia Zin, to start a total West Coast takeover. Back for a quick visit in Portland, he has gathered together some of the best and underrated hip hop artists in town. Featuring Alia Zin, Blossom, Karma Rivera, and Vytell, tonight's show is a gathering of female talent. This is the third edition of a Waco + Holocene night, and is perhaps the most interesting and challenging to the Portland hip hop scene.
Nothing has been better noted than how hip hop keeps getting edged out of venues, with places being shut down and ticketed over the years. But the type of energy which Waco has poured into the scene happened with far less note. Battling against the forces creating the New Portland, he started to curate shows that reminded everyone that hip hop is here and it cannot be pushed out. So it only makes sense that this all female night would happen, to make everyone recognize talent that is often unheard, hyper sexualized, or ignored because of gender labels.
Tonight, Waco plans to take a backseat and let these women do their thing. The four of them have performed together throughout the years, most notably at The Thesis show last summer (a hip hop monthly curated by We Out Here Magazine // KPSU and hosted at Kelly's Olympian) and a cypher organized by Vytell herself. Each artist holds down different corners of the future of hip hop. With Blossom's well known soulful jazz, Zin's witchy and aware storytelling, Rivera's no nonsense bad girl attitude and big bars, and Vytell's breezy and coy lines, this night is bound to be a night of magic.
Posted by EV
Band Crush: PWRHAUS
May 18, 2016
PWRHAUS is a well kept Portland secret. Creating ethereal dreampop from his North Portland basement, Tonality Star is a mysterious music machine. Together with his band, which includes a rotating cast of characters, he composes and creates lush and magnetic sounds. Tonight, they are celebrating the release of their brand new album. It will be played live and in full, and true to Tonality Star's mysterious ways - it is full of surprises. A multimedia project, this new album is part of the great collaborative energy of Portland music. Something you have to see to understand.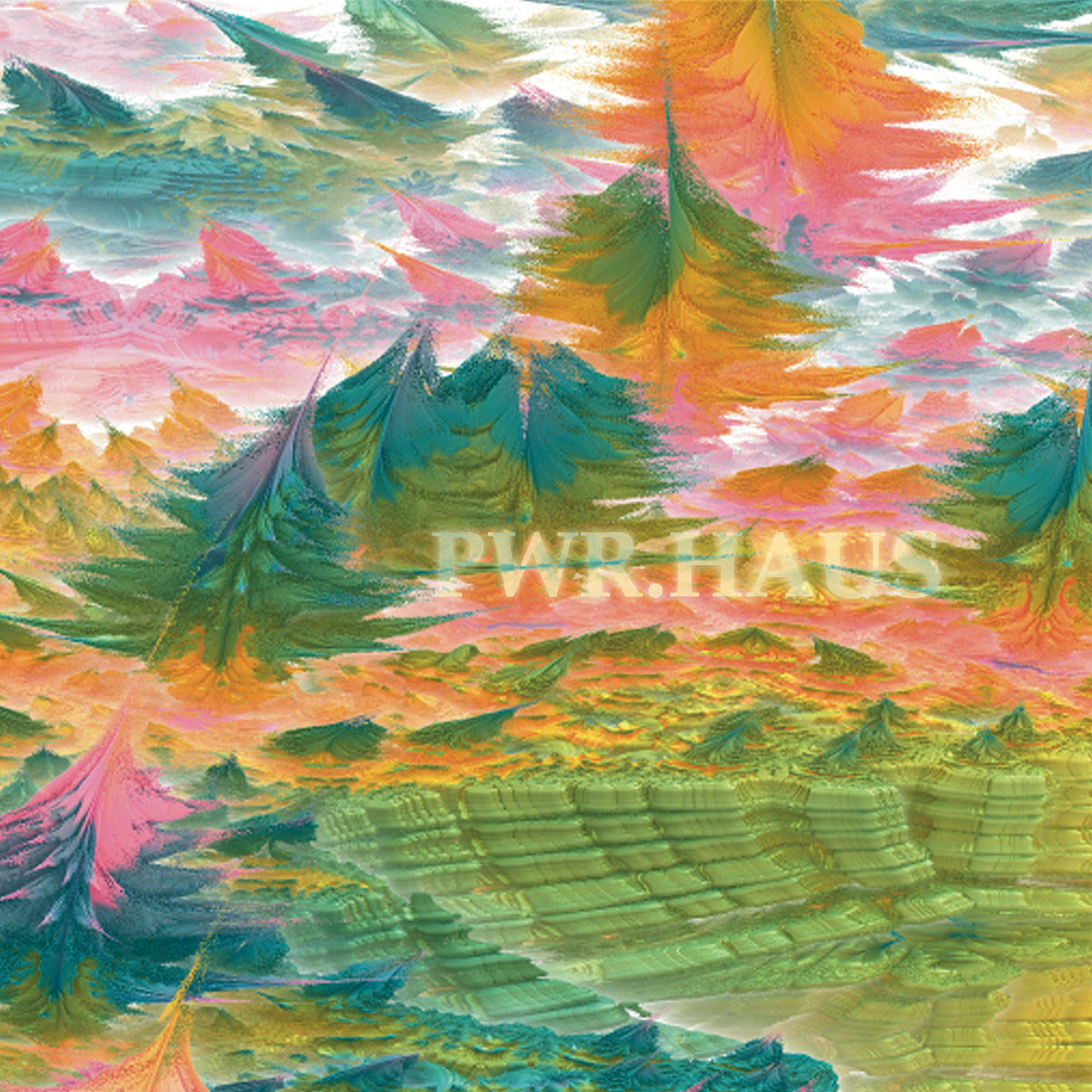 What do you think is happening in dreams?
In dreams... are we living the rest of our lives... somewhere else?
What are your favorite/least favorite sounds? (rain, nails on chalkboard, etc.)
I love the sound of this town at night, after it rains, riding through the streets...
How old were you when first started making music? Who was the first artist that really inspired you?
I started music early. My Pops is a really great classical pianist. He doesn't perform, but he still sends me tapes of him playing. He is my biggest influence... he was always so cool when I was a kid about just letting me get into whatever kind of music I wanted. The first album I was ever super stoked on was Thriller! I had a sparkly glove and sparkly socks and a jacket and everything! My mom loved to dress me up when I was little. Once she dressed me up as a hamburger in a 4th of July parade! It was a good time. Wish I still had that outfit... I'd wear it on Wednesday.
What is your writing process like?
My writing process is mostly free form in the moment... then I go back to excavate later.
What are you excited for everyone to see at Wednesday's show?
I'm most excited to share the portion of the set that will be accompanied by visuals!
This new record will have a movie that goes along with it... over the course of 20 minutes or so...
It's something a lot of good buds have helped me manifest... one of the most collaborative projects I've done in a long long time. We'll release these videos in the coming weeks/months so people can see the whole story… I'm really honored to work with so many kind, inspired, giving and talented people, who wanted to help me bring this idea to life. This project is very D.I.Y. and full of freedom!!!
Do you have any magical secret spots in Portland?
I do have some magical spots... but ya know... they're secrets.
Posted by EV
Forces at Work: PDX Pop Artistic Director Meagan Ruyle
May 11, 2016
PDX Pop Now! started as a DIY listserv in 1998, not even hitting it's current form as a music festival until 2004. Steered by a board of directors and over 200 volunteers, PDX Pop works to preserve and celebrate Portland based music. The donation of time and resources by the community is what makes this amazing festival possible. It takes place each summer, this year on July 22nd-24th, with a compilation release in late spring. The compilation celebrates each corner of the Portland scene, from Hayley Heynderickx to Tribe Mars to Ice Queens, it is delicate, joyful, and wondrous. This Sunday, they are releasing the compilation at Holocene with bands The Months, Minders, and Kulululu. Copies of the compilation will be available at the show.

We chatted with Meagan Ruyle from PDX Pop Now! about her role and the importance of local music.
What is your role at PDX Pop?
I am the Artistic Director so I oversee the Artistic Department. We are responsible for booking the festival and putting out the compilation.
How do you guys go about planning the festival? What are some of the challenges you face?
The festival is booked by a committee of volunteers that begins meeting in January. We start by brainstorming bands and then dividing into genres. Each week we're assigned a genre or two. We listen to every band we can think of in that genre (they are very, very broad genres!), then we vote, then we come to our meetings and discuss the results and make our final picks. This system can be a bit time consuming, but it''s a really cool way to get a diverse set of people in the community involved.
Some challenges we face are making the schedule! We end up with 42 bands that range from electronic, to jazz, to metal, to hip hop. We want to mix the genres up in scheduling so audiences get to listen to bands they may not have come for specifically. We try to avoid having a "metal night", or a "hip hop night"....and try to keep the schedule a reflection of diverse the lineup is...but we still want the day to flow nicely energy wise. This can be hard though with 42 different bands and their personal schedules.
What is the craziest thing you've seen at PDX Pop?
Hmmm.... I haven't seen anything too bonkers..but one of my favorite moments from last year was when we randomly had a mini-monsoon in the middle of the day. Vice Device had just started playing and it was absolutely pouring, but since we are under a bridge they were able to still play. Vice Device already have such an intense stage presence, but that paired with a huge rainstorm and being under the bridge kinda made it one of the most magical moments I can remember in my 4 years working with the festival!
What makes the Portland scene so special?
So many bands! So many sounds! If you want to see any type of music, you pretty much can. I find myself going 'Hmmm I don't know which show to go to! There are so many!" and it's like a Monday night.
Who are you the most excited for this year?
Eeek! We haven't announced our lineup yet so I can't say!
BUT! I can say that I am super excited bout the compilation this year and who is on that! Some of my favorite tracks from it are Wave Action, Gaythiest, Smoke Rings, The Last Artful, DODGR, and Laura Palmer's Death Parade. The party is going to have The Minders, Months and Kulululu, who are all featured on the comp and have fantastic tracks! I'm very excited!
What inspires you in terms of creativity and innovation? Do you look to other festivals for inspiration?
Not to sound like a great big cheese ball...but just going out and experiencing music in Portland is pretty inspirational. I'm constantly seeing new bands and being like "oh they would be so great for the festival!" It's really cool to see a band, be blown away and totally excited about them, book them for the festival, then see them play for a new audience and maybe get some new attention and fans. I love hearing about people finding new bands through PPN.
We don't really look too much to other festivals because we are kinda the opposite of many. We are 100% local, free and run by all volunteers. This might give us some challenges along the way, but I think it's what makes us special!
Posted by EV
Band Crush: Saturn Rising
May 4, 2016
Legendary San Francisco based party Swagger Like Us hits Portland this weekend. Based around the queer hip hop scene, Swagger Like Us boasts a fun, energetic, and supportive dance floor. They feature artists who are at the center of innovation in the underground queer scene. For their NW weekend, they've recruited performer, dancer, and musician, Saturn Rising, to bring fluid choreography and sexy pop vocals. The party hits Holocene this Saturday, so be sure to be there.
We chatted with Saturn Rising about process, inspiration, and origins. Saturn's career is only just beginning, and we can't wait to see what is coming up next. Check it out below!
Where did the name Saturn Rising come from?
Saturn Rising comes from the concept of continual and infinite growth. When the saturn rising is spoke, the growth is manifested.
What elements do you incorporate into your performances?
Power. Performance. Vocals.
When did you start dancing?
When I first saw TLC's Ain't Too Proud To Beg video on MTV.
What is your choreography process like?
Turn on iPhone video camera. Turn on music as loudest as possible. Freestyle until it's lit.
Where do you draw inspiration from?
The need to explain, feel, better illustrate myself. It's like coming 'home' at the end of the day with so much to say… I dance and now write my way through all my desires to express.
What artists are exciting to you right now?
Bebe Huxley. One55. Davomakesbeats. Billy Bokteen. All making amazing music right now for their individual projects. Also (they are) all working on my project.
What projects are on your horizon? What are you looking forward to?
SR2016 - [the year of Saturn Rising]. The music and videos I am releasing this year are really exciting. Actualizing my visions is going to be crazy. I don't even know how to describe the positive anxiety I'm feeling.
Posted by EV
Love of My Life: Erykah Badu
Apr 27, 2016
Proud mama, vegan soul food addict, southern queen, and possible alien from another galaxy. Erykah Badu carries a palpable energy with her, through her music, performance, and sheer presence. Local dance group House of Aquarius has put together a tribute night to honor Erykah Badu. This Wednesday (4/27), artists, musicians, dancers, will perform songs and dance from the Badu collection. Featuring the dancers of House of Aquarius, Akela Jaffi + Kwang Kwoo, Chanti Darling, Marquise Dickerson, William Jay + Brandon Quin, and Blossom, this will be a true journey through the Badu-sphere.
In order to celebrate the rarity of Erykah Badu, we have compiled a list of seven* of our favorite moments.
*chosen because of her and Andre 3000's son, Seven
1) Her classic and powerful performance of her song Tyrone, circa 1999.
2) Vining herself listening to Drake rap about her on "Days in the East" while sipping on some tea.
3) When she performed for money on the streets of NYC.
4) When the Dallas police charged her for disorderly conduct for appearing nude in Dealey Plaza for the filming of her video for "Window Seat."
She got away with a $500 fine and six months probation.
5) When she crashed a news reporter's broadcast on Shia LeBouf's arrest, and he had no idea who she was.
6) Her unforgettable Reddit AMA.
7) Finding her true African ancestory.
Posted by EV
Forces at Work: Tin House Editorial Assistant, Thomas Ross
Apr 20, 2016
At Holocene we don't just love to bring you good music and the best dancefloor in town. We also want to highlight all the awesome creative energy in Portland - design, art, dance, comedy. Our new interview series explores people making shifts, pushing the boundaries, in order to make new creative spaces and places.
Tin House came into being in 1999 with the first issue of their magazine. Since then, it has risen into being one of the top independent publishing houses in the nation and host of a legendary writers workshop. Boasting a wide range of fiction, poetry, non-fiction, and essays, Tin House is meant for any kind of reader - the dedicated and the occasional. Situated in the heart of NW, Tin House is a true Portland gem. This Thursday, they celebrate the release of their issue entitled Faith. Coming from the most atheist city, this issue pulls from fantastic writers all over the nation and asks the question: Is it faith that drives us onward? And if so, faith in what? Join us for a series of readings from the new issue, plus music from Charlie Hilton (front woman of Blouse) and more.
We chatted with Thomas Ross about the creation of this issue and Tin House's process. Check it out!
What is your role at Tin House?
I'm the Editorial Assistant. I edit for the magazine and the blog, and do a lot of production work. The biggest part of my job is the slush pile—all the unsolicited submissions we receive. So basically I have a huge team of volunteer readers and interns, and we try to read the 20,000 or so submissions we receive each year.
What is it like working for Tin House? What's collaboration like for the staff?
We're a small group, but with diverse tastes and values. We don't always agree, but we usually understand and respect the reasons for our disagreements. I think it keeps the content in our magazine and the books we publish from getting too samey. Hopefully it means the stuff we publish has a broad appeal.
How long does it take to pull together an issue? What is the process like?
Ideally, we'd be filling the issues way in advance, but more often it feels like a scramble. We read and read and read, and usually we say no. You get hardened to it pretty quick. It makes it that much more exciting to say yes, though. Our editors find work in various ways: writers submitting directly, agents sending work in, friends of the magazine recommending young writers—we meet writers randomly at events. It's a lot of reading, and then editing, then copy editing, and then the design team has to read everything too, to find or make art for the interiors and covers.
To be honest, working so closely with it—I do a lot of basic production work where they stop being stories and poems and start being letters in rows—there's a short period where you forget anyone's ever going to read it. I imagine it's like most jobs in that way. It's a dream job, but that doesn't mean I don't daydream a bit.
What is the printing process like? What is your stance on the physical versus online print?
The magazine is printed out of state and distributed by a third party. Tin House has a somewhat unique trim size and feel; it's sort of lavishly designed with a lot of space and an accent color. Our founder, Win McCormack, always wanted it to feel like something between a literary journal and a glossy magazine. The design department (led by Art Director Diane Chonette) has the magazine really dialed in, so every issue is similarly gorgeous, but has its own coherent aesthetic. To us it's invaluable to have a print magazine that strikes a balance between beautiful object and comfortable reading experience.
That said, ebooks and blogs are way more convenient and to be honest, when something really moves well on the internet, it just outpaces the potential of print. I think there are things we can only do on the blog—topical essays, single poems, flash fiction—because they fit the format of quick reads that travel well. People will share them. When there's a really good poem in the New Yorker, you've almost always read it before the issue even hits your doorstep.
What does faith mean to you? What surprised you about what the authors had to say about it?
I grew up religious and am still kind of angry about it. I was worried we'd just get a lot of hokey God's Not Dead type stuff for this issue. I was pleasantly surprised by how many subtle takes on faith we ended up with. Our readers at the event this week include James Gendron (who's got a book called Weirde Sister about Satanic witches coming out from Octopus Books), Alicia Jo Rabins (a Torah teacher whose book is called Divinity School), and Cheston Knapp (whose essay in the Faith issue is in part about a planned Christian community he attended during college). The issue also includes work from Natalie Diaz, Mohsin Hamid, Marilynne Robinson, and Tin House fave Joy Williams (whose book 99 Stories of God we'll publish this Summer). Cheston (who happens to be our Managing Editor) talks in his essay about supplanting religious faith with a faith in art, and I can really get behind that.
What is exciting to you right now in the literary scene, both locally and nationally?
This week, Viet Thanh Nguyen, a writer of color and a debut novelist, won the Pulitzer for fiction for his novel The Sympathizer. I think it's really exciting to see newer writers being rewarded for telling stories that aren't necessarily in the mainstream. It's the same thing that's moving and compelling in the national culture at large. Ideally, art would lead the way on that, but to be honest, I'm not sure that's happening. I'm also cautiously hopeful that poetry is on the rise in America. I'd like to see poets paid real money. We'll see about that, though. You can break your fingers crossing them for poets.
Posted by EV
older entries →